Samavesha presents
Laura Inserra: Deep Listening Concert

As part of the Rose Labyrinth Series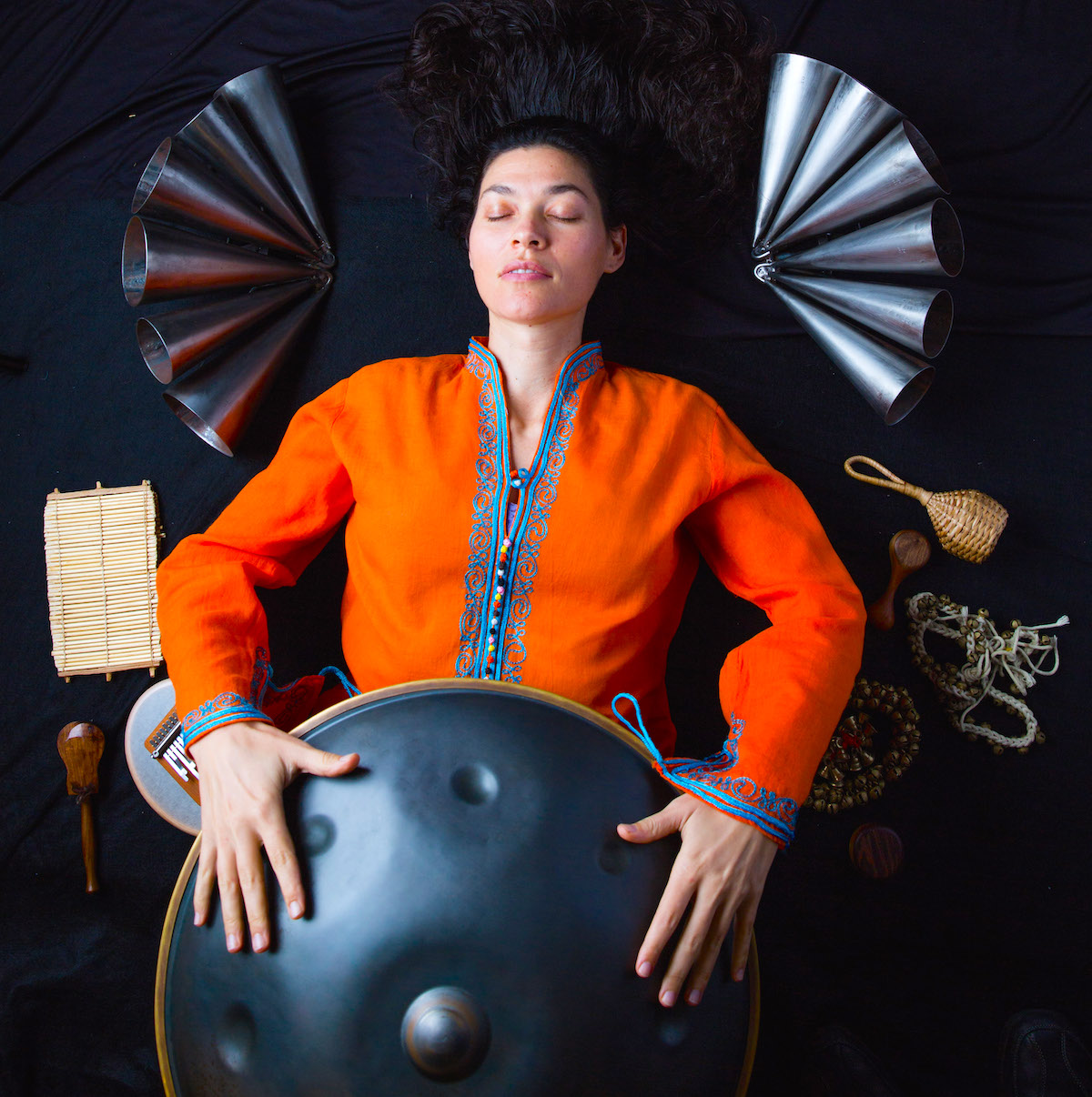 After many requests of presenting again this project, here I am ready to play it for you again. This concert is an invitation to listening with your whole body; a more subtle and active listening than the passive and automatic hearing we are used to.… what I call deep listening.
Hearing is one of the first senses we activate when we come to life, and it is the last one we lose when we die. There is much more to heat than we are aware of. Imagine only that you can hear up to 10 octaves compared to one octave of the color spectrum that the sight is able to sense.
For me deep listening is contemplation, being present, flow, authenticity, surrender, slow down… What comes to my mind is tribal music, Meredith Monk, Steve Reich, Anna Halprin, Auguste Rodin, Michelangelo…
Pauline Oliveros for example describes deep listening as "listening in every possible way to everything possible to hear no matter what one is doing." Basically she refers about the difference between the involuntary nature of hearing and the voluntary, selective nature of listening. Again active listening versus passive hearing. This projects is very special to me because allows us to connect in a deep level and authentically. Look forward to share it with you."
Friday, September 4, 2015
Show: 8pm
Open doors: 7:45pm
Rose Labyrinth – 2138 Cedar Street, Berkeley
(1 mile walk from Downtown Berkeley BART & in the middle of the Gourmet Ghetto!)
Online ticket sales end at 5 PM the day before the event. Tickets will still be available at the door at an extra charge.
Photos by Marco Sanchez
Laura Inserra has collaborated with various artists globally. Her performances display ancient and modern instruments and are infused with a unique blend of musical inspiration and melodic harmonies which deeply resonate with audiences worldwide. Deep Listening is part of her solo concert series and focus on compositions and instruments that take us into the journey of the sounds, melodies, and rhythms.
Bio: Laura Inserra is a composer, multi-instrumentalist, teacher, and artistic director. She is a classically trained musician with a strong improvisational background. She plays contemporary and world music in different projects as a percussionist, multi-instrumentalist and composer. She authors and performs music for theater, dance performances, exhibitions, and soundtracks for movies with internationally acclaimed musicians. Inserra performed internationally in prestigious festivals and theaters in Italy and the US that include: The Colosseum (Rome), Auditorium Parco della Musica (Rome), Teatro Olimpico (Rome), CounterPULSE (SF), NOHSpace (SF), San Francisco City Hall, Grace Cathedral (SF), ICI (SF and LA), Meridian Gallery (SF), Yerba Buena Center for the Arts (SF), Vessel Gallery (Oakland), The Chapel of the Chimes (Oakland) among others. For 20 years she has been involved in the artistic direction of multidisciplinary performances in Europe and in the US. In 2007 she moved to the SF Bay Area and founded Samavesha, an international non-profit multidisciplinary performing art organization based out of Berkeley. Among her productions the Art in Nature Festival, the Cave Concerts, Creative Explorations, and Rose Labyrinth Series are some of the most popular. To know more about her vision, visit her blog Fertile Art Conversation. Audiences worldwide are not only mesmerized by this woman but also captivated by her virtuosity, profound musicality, and the passion she brings on the stage. More info: www.laurainserra.com