Samavesha presents
Spring Sounding
Performance by Jeffrey Alphonsus Mooney & Stephen Kent with Gong Master Aidan McIntyre
As part of the Rose Labyrinth Series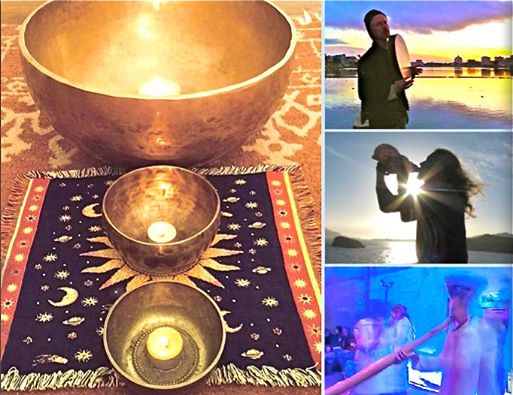 An evening of Sublime Resonance, Inner Journeys & Exploratory Magic – Didjeridus, Songs, Gongs, Bells, Bowls, Flutes, Rattles, Conches, Strings, Bows , Birds, Waves, Streams, Sun, Sky, Spark.

Come to the sonic hearth fire of Spring Sounding and get your alignment groove on. Drop into a peaceful trance as we weave into an earthy and elemental soundscape and then elevate as we sing together in ecstatic uplift. We love to see you shine.
Key words: Celebrating the Spring Equinox, Gathering, Energy, Raising, The Spirit.
"Forget your perfect offering, ring the bell that still can ring. There is a crack in everything. Thats how the light gets in." – Leonard Cohen
Invite your Facebook friends at https://www.facebook.com/events/1843625645897910
When: Monday March 20, 7:30pm
Where: Rose Labyrinth – 2138 Cedar St, Berkeley, California 94709
Online tickets here. Tickets will be available at the door for an extra charge.